Instagram is always trying to upgrade its app by adding new features as well as improve the existing ones. One of these new features is the introduction of the option for users to create longer, binge-worthy videos on IGTV. But there wasn't much enthusiasm of users toward this feature initially. It seems that IGTV was not a strong competitor with Youtube as Instagram planned.

However, recently, there has been some improvement in engagement, which reveals some clues. After Instagram started displaying the IGTV previews in the regular feed, people have been viewing more IGTV videos. Specifically, there is a 300-1000% increase in IGTV video since this change. So, IGTV is becoming a valuable tool for brands and creators to run their marketing campaigns. In this article, we give you the look of how IGTV will affect Instagram marketing.

What is IGTV?

IGTV is not only a stand-alone video-sharing app but also an extension of the existing features of Instagram. It is said that Instagram seems to take technologies that others have developers and make them become its own.

The first case is happening with Snapchat, Instagram went after Snapchat with Instagram Stories but it completely eclipsed its rival. To proof that let's look at the number of the two platforms, Instagram Stories has 400 million daily users and Snapchat has 191 million.

And now, Instagram switches its eye on Youtube with the introduction of IGTV. When the company first launched IGTT on its platform, it only allowed vertical videos on the platform. That made it different from Youtube and position it as a mobile-friendly video app, but also limited the creativity of its users. Even though IGTV has later developed the restriction on landscape videos, the app itself is still designed with vertical video in mind.

What Does IGTV Offer?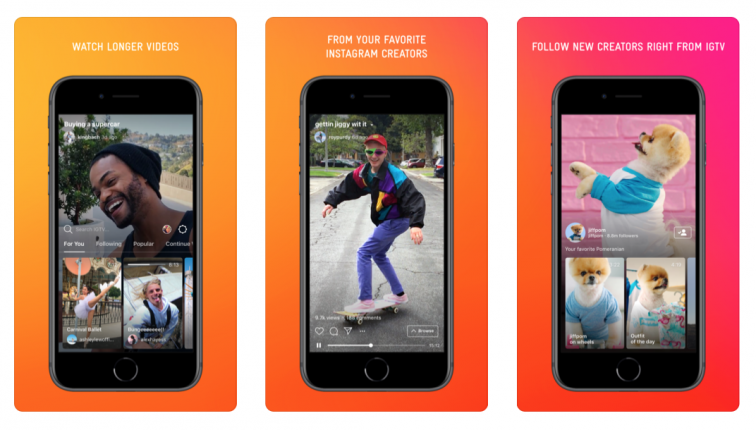 The best way to understand how IGTV will affect Instagram marketing is by understanding its features first.

Automatic Playing

On IGTV's stand-alone app, videos in your feed play automatically, which is a great way to instantly capture the audience's attention and get them to engage with the video. In other words, users could watch a series of videos even if they hadn't planned to watch it in the first place.

Vertical Video

This is the most special feature of IGTV, its exclusivity for vertical video. As we have said above that even the app has dropped the change later, but it is still designed with vertical video in mind⁠. That means vertical videos appear larger and more assertive in their design, making them more eye-catching than horizontal videos.

Visibility in News Feeds and Stories

Instagram now displays previews of IGTV videos in people's feeds and stories. That makes it easier to move users from your Stories to your Instagram profile to your IGTV account. Also, it helps increase the chances of driving more views and engagements.

Clickable Links

Forget the phrase "link in bio", now you can use IGTV's clickable links, which allows you to offer your customers a seamless flow from stories.

Comment and Sharing

Similar to other platforms, users also can comment on IGTV videos and share interesting videos with their friends and families. This is an easy way to drive higher engagement rates on your content.

You might also like Twitter Tests New Conversation Features from Its Beta App, Twttr
IGTV Technical Requirement for Video Uploading

Before we going deeper into how to create IGTV accounts and upload videos on IGTV, here are specific IGTV video requirements and specs that you need to follow:

Length: Both mobile and desktop have the minimum length is 1 minute, but the maximum is different. For mobile, it is 15 minutes while it is 60 minutes for desktop.
File Type: Uploaded in MP4 File format
File Size: Maximum file size is 650MB (for videos under 10 minutes) or 3.6GB (for videos 10-60 minutes)
Dimensions: Video displays at a 9:16 aspect ratio (for vertical videos) or a 16:9 aspect ratio (for horizontal videos)
Resolution: Minimum resolution of 720 pixels
Frame Rate: Minimum frame rate of 30 FPS (frames per second)
Content Guidelines: Take a look at Instagram's Content Guidelines in order not to be reported and removed.
How to Use IGTV

On the one hand, IGTV works as a separate content parallel to your existing Instagram account. On the other hand, the lists of your following and followers are synced between two platforms. That means anyone following you on Instagram can see your IGTV post through Instagram feeds and stories. Therefore, you can upload videos from the Instagram app, the IGTV app, or in a browser. But before uploading videos, you must have an active Instagram account to be able to use IGTV.

How to Create an Instagram IGTV Channel

On mobile:
Download and open the IGTV app or tap the IGTV icon in the top-right corner of the Instagram app.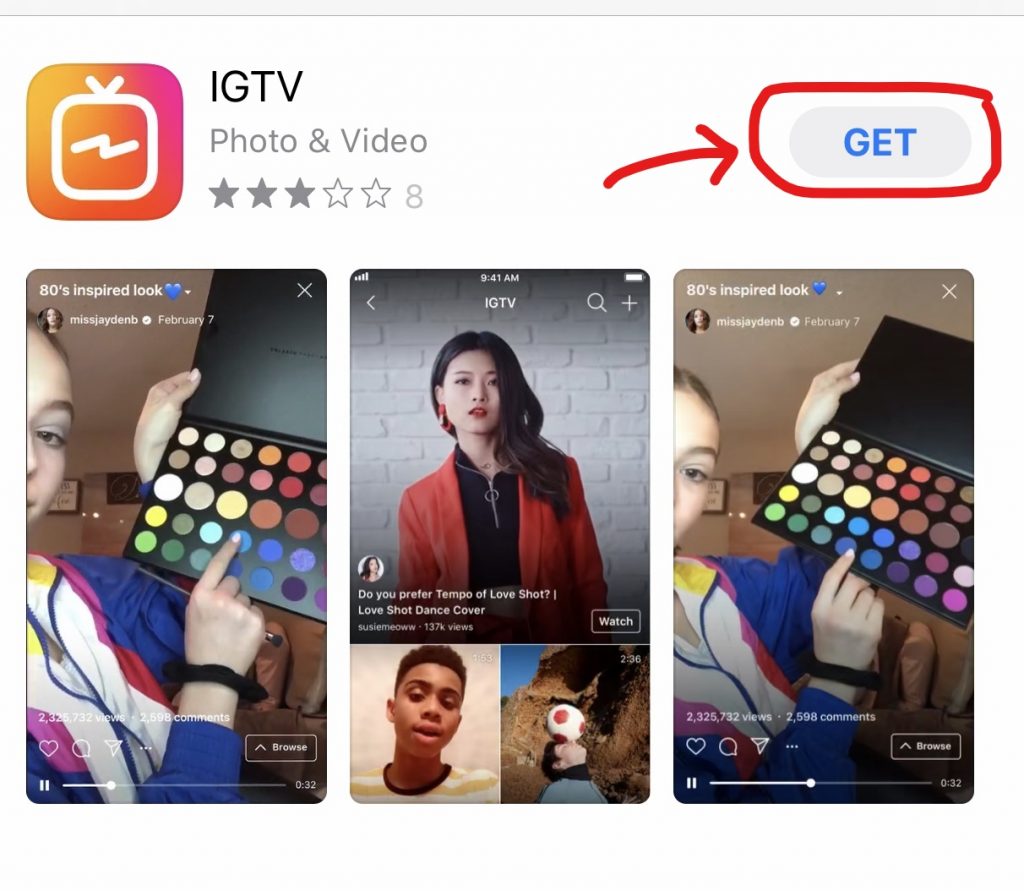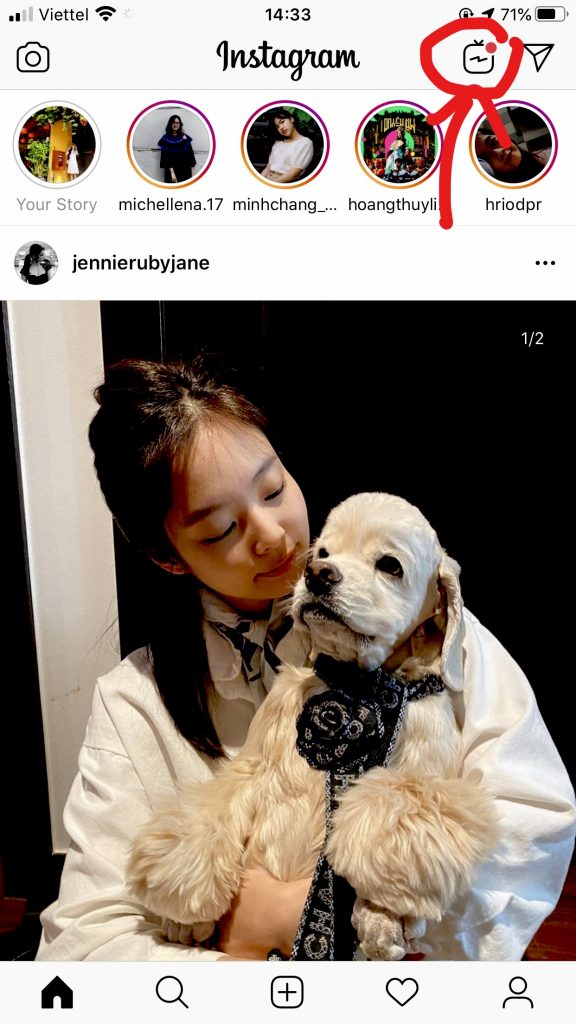 Tap the "Settings" icon and then tap "Create Channel".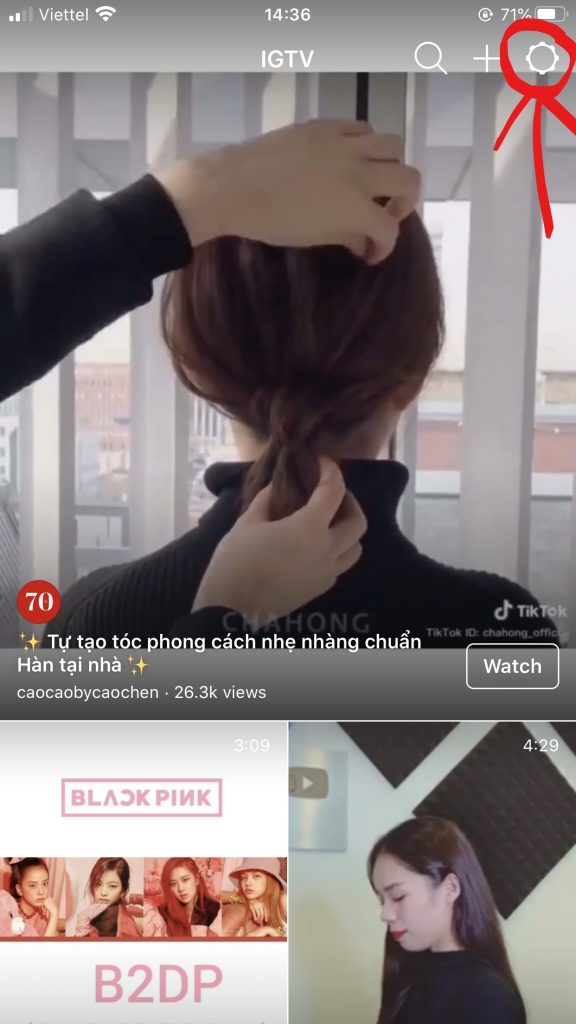 On desktop:
Visit website Instagram.com.
Click the "Profile" icon in the top-right.


Select the tab labeled "IGTV" under your profile description.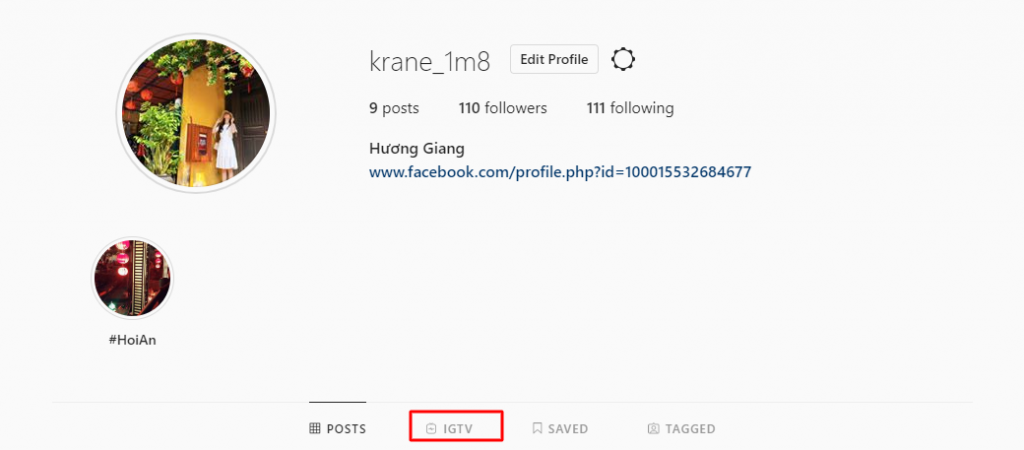 Click "Get Started" and follow the on-screen instructions.
How to Upload Videos to IGTV

On mobile:

–Open the IGTV app or tap the IGTV icon in the top-right corner of the Instagram app.
Tap the "+" icon in the top-right corner, select a video, and tap "Next".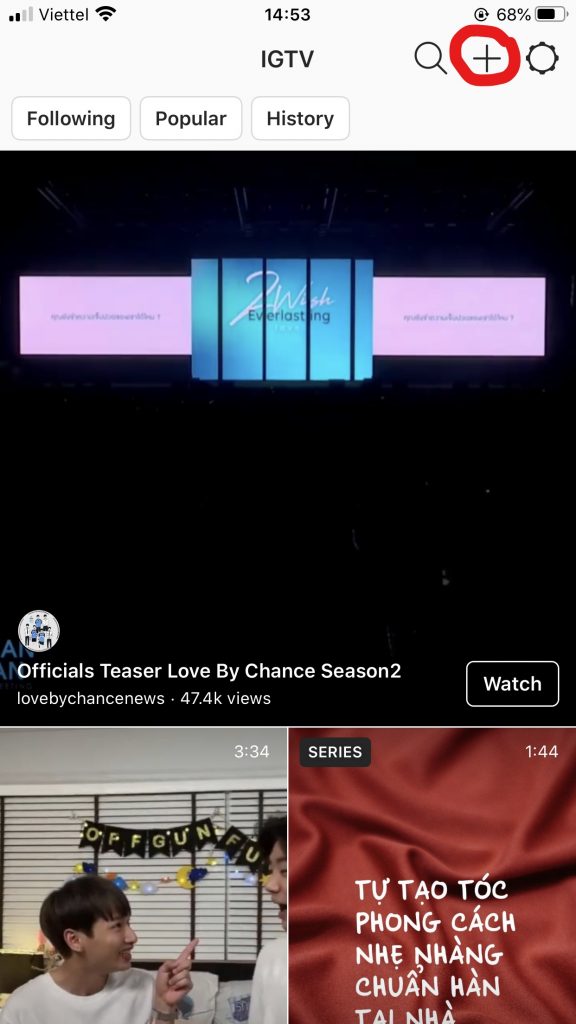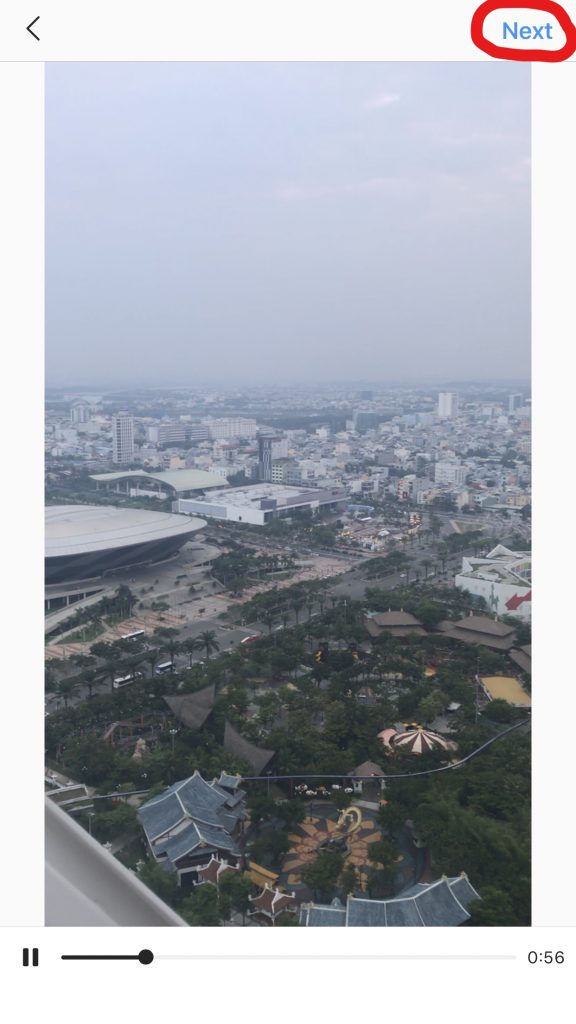 Use the slider at the bottom of your screen to select a screen-shot to use as a cover photo or select a file from your camera roll and tap "Next".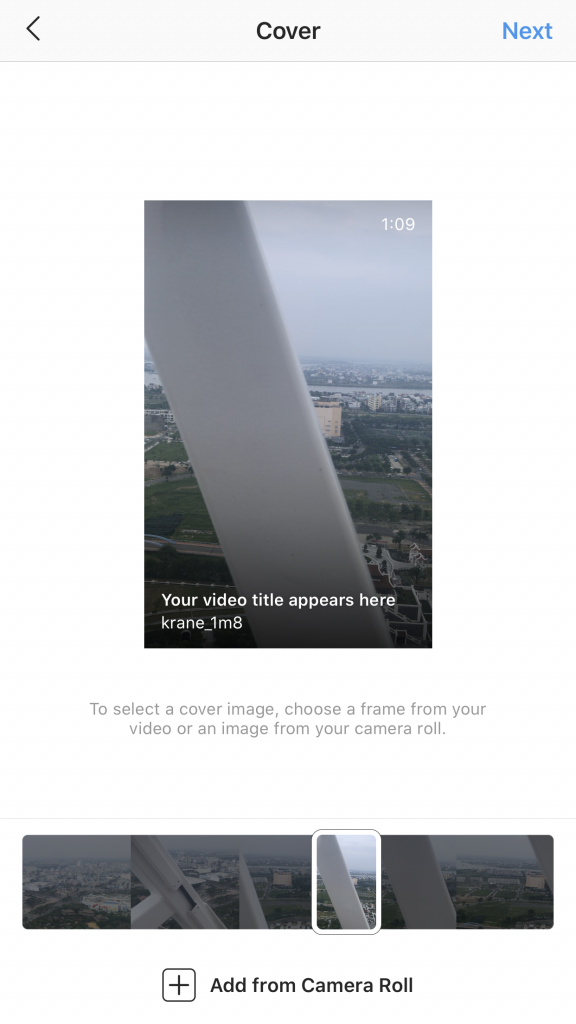 Add your title, description, make any edits to your cover photo, and select your preferred sharing options.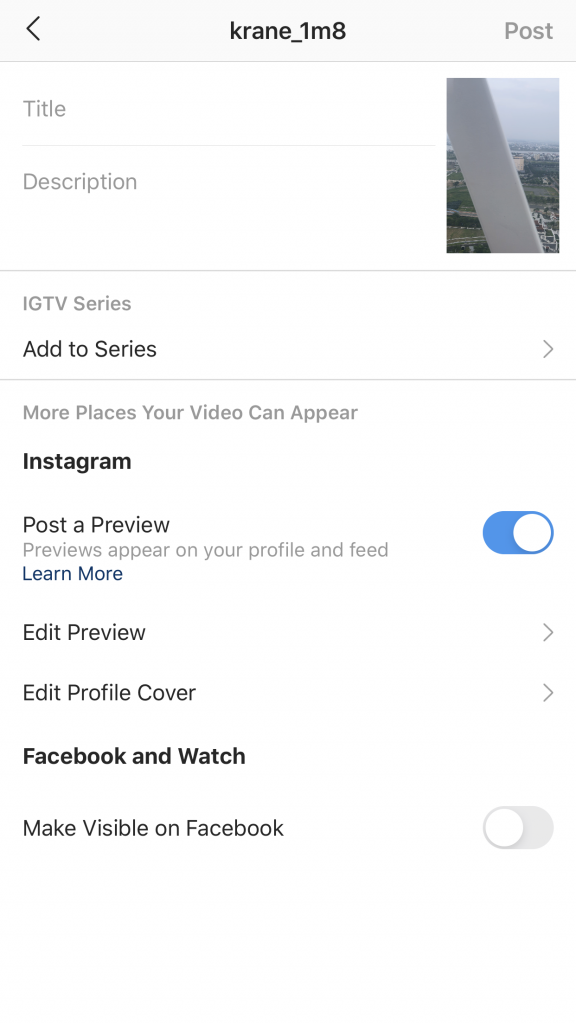 On desktop:

Open a web browser and go to Instagram.com.
Click the "Profile" icon in the top-right.

Select the tab labeled "IGTV" under your profile description.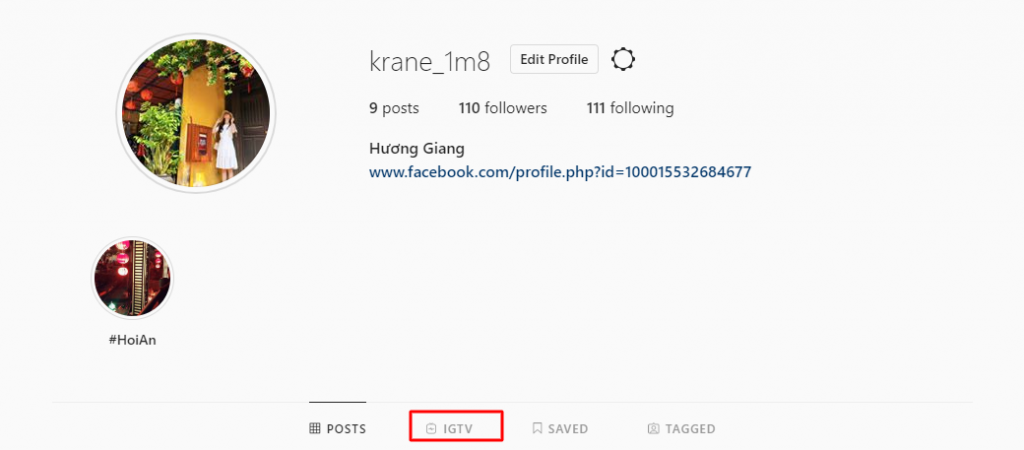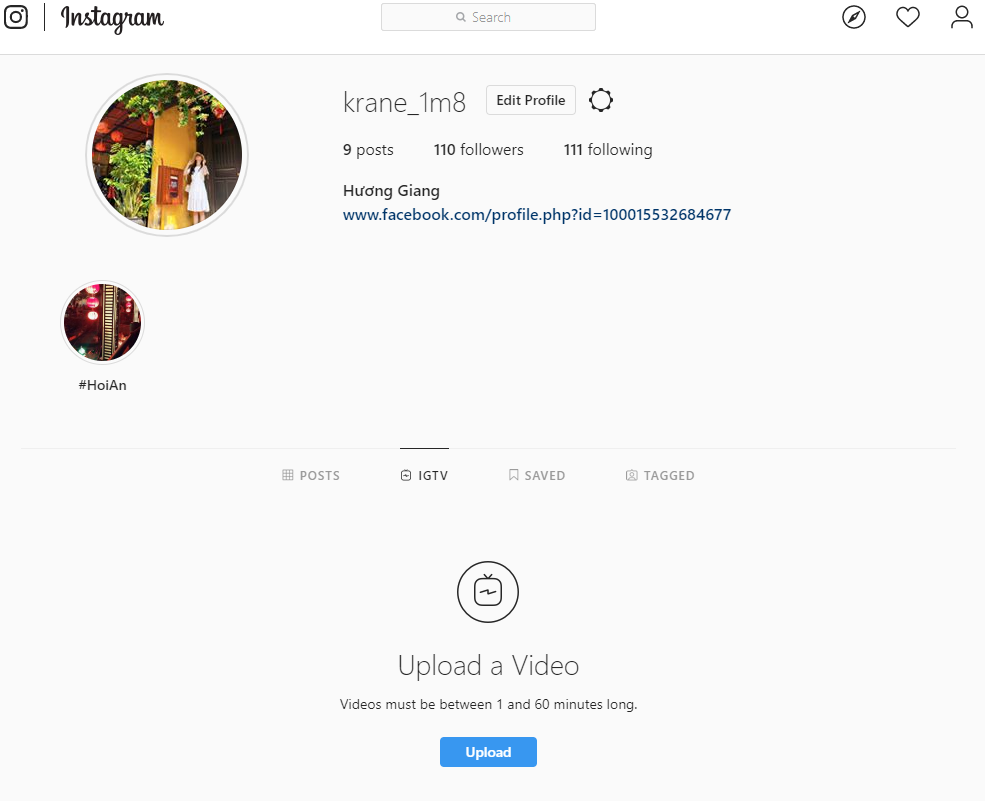 Select the "+" icon and select a video from your files or drag and drop a video file
A cover-photo will be auto-generated when uploading, but you can select "Edit" to add your own image.
Add your title, description and select your preferred sharing options.
Click "Post".
In order to make it easier for you to follow the blog, we will divide it into 2 parts. Let's look forward to the next part to know the ideas and excellent examples of using IGTV for Instagram marketing.