In Japan, localization is the priority among strategies that matter to the development of any foreign business. Carrying out research takes a lot of time, but it is worth it. If a company performs in the right way, this third-largest e-commerce industry will offer it many marvellous opportunities.
Japan is one of the fastest-growing e-commerce markets in the world as well. Zozotown, launched by Yusaku Maezawa in 2004, is the largest online fashion store in Japan. Maezawa also founded Start Today in 1998. The Japanese retail mogul has gained much wealth after the establishment of Zozotown. In February 2020, he launched an entrepreneur competition, offering to invest USD 91 billion in 10 businesses.
Zozotown is now the largest online fashion store in Japan. In the previous year, Maezawa sold a large percentage of stocks in Zozotown to Yahoo! Japan Corporation, with a price of approximately USD 4 billion. Yahoo! Japan is seeking ways to leverage the flourishing e-commerce industry in a more determined manner than ever before. The company accordingly is capable of competing with Amazon and Rakuten, its two biggest rivals in the domestic online market.
Kentaro Kawabe, CEO of Yahoo! Japan, said at a news conference: "In fact, we want to make e-commerce our driver." He added that Yahoo is concentrating on advertising activities and, at the same time, wants to make e-commerce its second mainstay.
Retail businesses moving towards international expansion or establishment of stores in another country sometimes underestimate the Japanese market. In fact, Japan indicates a notable opportunity for businesses owing to Internet usage estimated at 93.3% of the population, according to Statista. The third-ranking e-commerce industry is dynamic in encouraging entrepreneurs to start new businesses in the sector. No one should neglect the latent opportunities that the Japanese online market delivers.
It May Be Tough at First

As stated above, Japan ranks third among the world's largest e-commerce markets and one of the fastest-growing worldwide. Some factors contributing to this speedy growth include a culture dating back thousands of years, a developed economy, and a high urban population.
Economists expect that the Japanese e-commerce industry will continue to move upwards and list among the five largest online markets globally in the upcoming years. There were an estimated 85.6 million online shoppers in Japan in 2019 according to Statista. The German portal also forecasts this number will increase to 88.9 million users in 2021.
In such a rapidly growing environment, it is essential to keep a tab on market giants as well as predict future trends. Lifting a new business against existing rivals is very tough, as they have earned a firm position there. Based on a 2018 survey by Niesel Digital, the number of online shoppers was 40.79 million, 40.28 million and 26.45 million for Amazon, Rakuten Ichiba and Yahoo! Shopping respectively.
The competition is fierce in Japan, where exists an advanced foundation of technology, huge internet penetration and a high-income population.

But There Are Fascinating Opportunities for Startups
In addition to those top market shares, there are some emerging online retailers. They centre mainly on C2C e-commerce, in particular, selling affordable and modish items to young female shoppers. For example, Wowma! and Qoo10 are two among the most popular e-commerce platforms in Japan which concentrate on reasonably priced cosmetic and fashion items. The success of Wowma! and Qoo10 is unsurprising as Japanese shoppers look forward to purchasing online products for a cheaper price. In other countries, the difference in price between physical and online stores is usually small. However, customers can find items whose price is much more affordable in such Japanese online platforms compared to those displayed in physical stores.
C2C e-commerce has shown a constant increase in recent years. It provides consumers with an online location to sell to other consumers (for instance, eBay). Moreover, the C2C market also offers sites for sales of handicraft products and auction sales.
In Japan, the C2C business has grown remarkably over the same period, reaching USD 6 billion in 2018. However, this blooming outcome mainly comes from a popular app that enables customers to buy and sell second-hand products: Mercari.
First launched in 2013, the app has reached over 100 million downloads. Currently, there are about 18 million active Mercari users each month, contributing to its total annual revenue of about USD 3.9 billion in 2018. In a recent statement, the company acknowledged that it would invest in physical stores to further exploit the potential delivered by the crowded Japanese customer base.
The Entrepreneurial Environment in Japan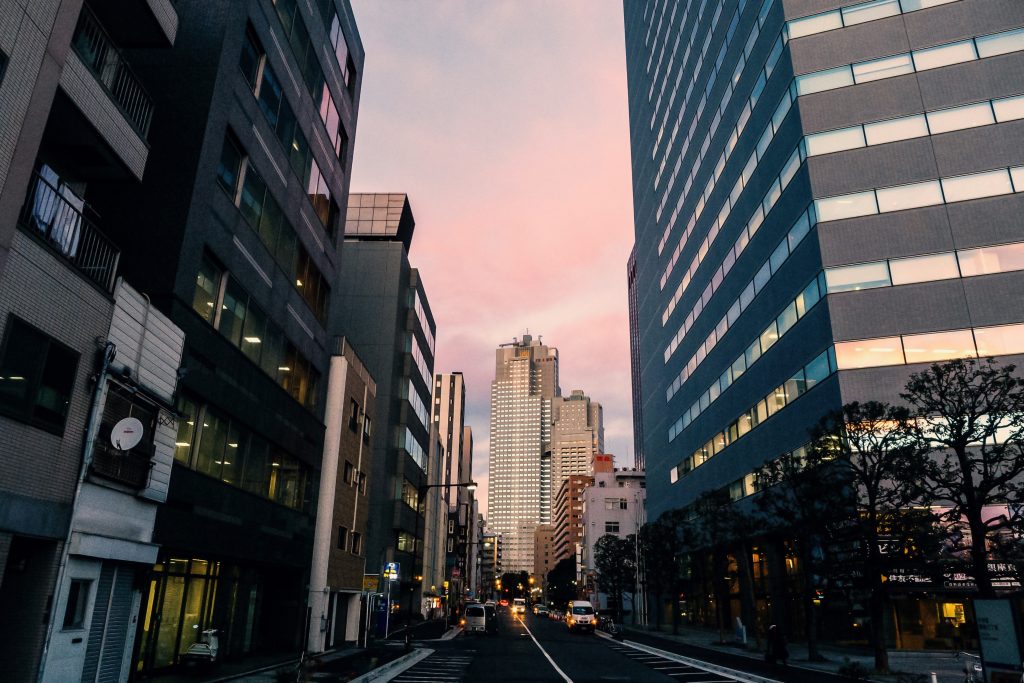 "Japan is the first non-Western nation to have become a developed country", as stated by the Japan International Cooperation Agency. Many other economies have possessed the legacy of Japan's modernization experience. There is no denying that Japan has a lot to support the setup of new businesses thanks to its aged legacy of disruptive technology.
Furthermore, innovation has recently become increasingly crucial for Japan. Promoting innovative businesses that are independent of the traditional business sphere plays an essential role in any sustained economy. There are some emerging companies that have the ability to drive renewal.
Yahoo! Japan's acquisition of Zozotown indicates that the Japanese entrepreneurial environment is marked through large-scale M&A activities and IPOs. Conducting acquisition deals is the key for businesses to expand their market shares, as well as create more innovation.
It is noteworthy that the older generation is the main driver behind online transactions in Japan, where people aged 65 and older account for a quarter of the entire population. Centring on fulfiling their needs can lead a business to outstanding success.
Moreover, according to a published report by Japan's Ministry of Economy, Trade and Industry, people aged 50 and older spend an average of USD 3,000 per month, which is much higher than those in their 20s.
E-commerce in Japan will keep flourishing over the upcoming periods. The third-largest economy presents a wonderful chance for companies that are looking to expand their business. However, they must plan and perform in the most appropriate way to best leverage the opportunity.
Have Shopify stores? Check out the best SEO Shopify Apps to increase more traffic and sales.