During part one of how to build an online coffee shop that works, we have explored the first two steps of launching. Some facts about selling coffee online relating to profitability and customer volume are also introduced. In this part, let's find out three other phrases in the selling online process and earn some insights into how to better your coffee marketing approach digitally.
Five steps to open an online and profitable coffee shop
3. What is the specific types of coffee you sell?
After identifying your niching market for coffee, it is time to explore collections of possible products you can sell and decide which one suits best for your online business. Along with coffee beans, your signature products, many existing roasting coffee shops have recommended that you should develop other products to aim at long-term growth, especially for an online platform. By having diversity in your menu and service, your online cafe will have more opportunities to thrive.
Some popular products to choose for your online coffee business:
Hot chocolates, and other warm drinks for winter seasons, holidays
Coffee-scented Products that have coffee scents like candles
Foods that contain coffee ingredients such as chocolate cake, coffee flans, ice creams, cookies.
Coffee machines, professional kettles, or other related accessories like coffee mugs, tote bags which will help with branding naturally.
Sticking to coffee products and other relating options to diversity your offerings not only do wonders for your profits but also your branding recognitions. But remember what the core products and values are unless you will accidentally turn to another product line.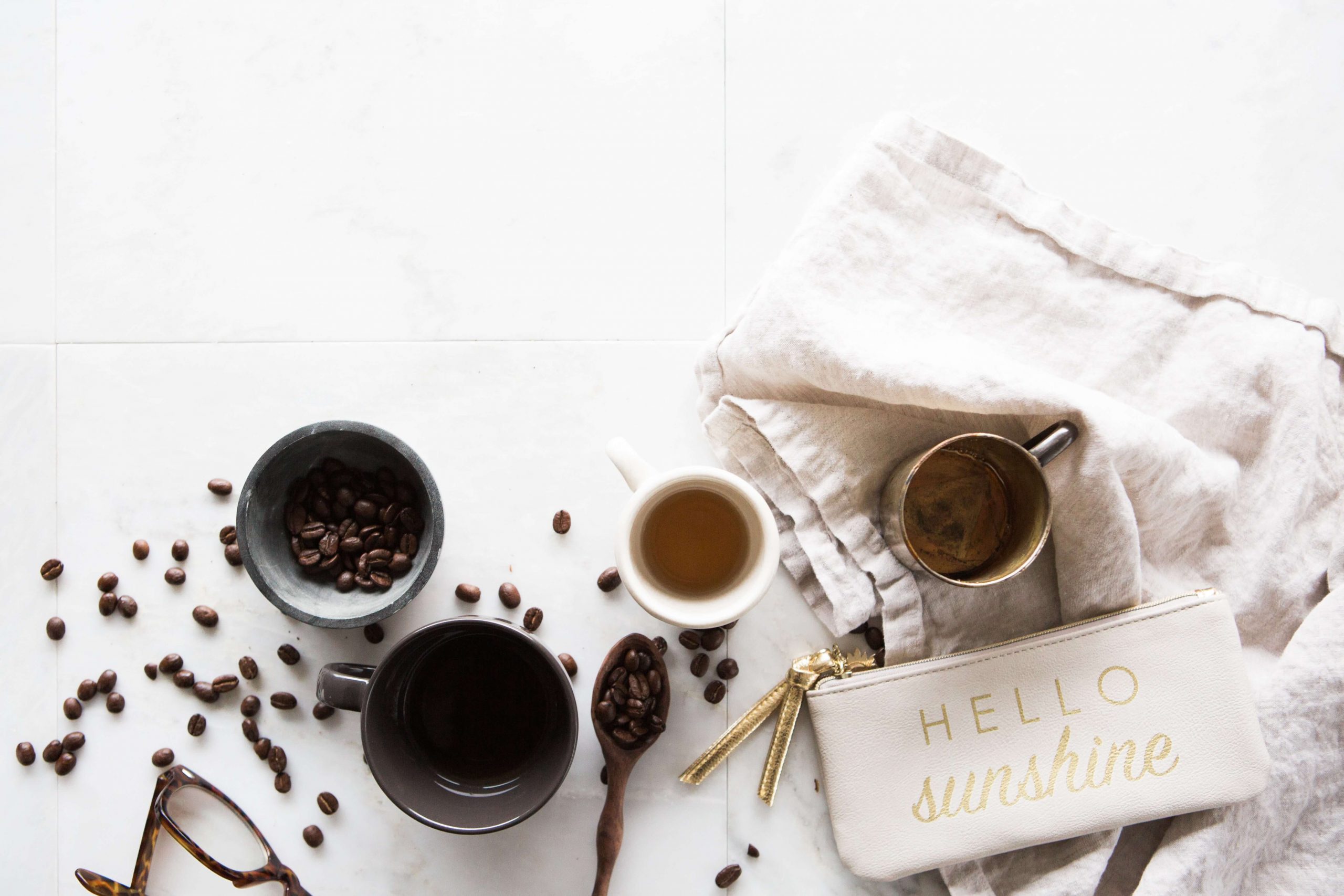 4. Build your online coffee brand
The products to this point have been decided and you have also targeted a niche market. These two factors play a pivotal part in building your brand. Branding is the most crucial step to help stand out your online cafe from other coffee brands, physically and digitally. Though the art of branding is various and in-depth in every contributing factor, this article will deliver a brief and concise list of factors that matter most.
Know your target audience thoroughly
The ultimate purpose of building your brand is to satisfy your target audience to sell them your coffee products. By understanding them deeply from their hobbies, interests, concerns, you can figure out their timely choice and what motivates them to make purchasing decisions.
Several smaller steps follow from picking a proper name for your online coffee business, deciding brand colors and fonts, and choose a catchy slogan and logo design. Learning more about color psychologies on human perception, word combination for copywriting successes, and appealing logo that helps the branding.
5. Set up your online store
The final step is launching your dream coffee store online. Keep in mind that you are selling digitally so take good care of your home-page design and the navigational option on the website. Make sure it creates a user-friendly and unique experience for audiences. Another crucial checklist is adding product photography and collections to attract customers. The art of incorporating product images into the homepage is an essential part of branding. Setting your shipping options is also a must as it can affect your business cost and you also want to make it clear with your buyers about the shipping rates to different locations.
Useful insights into coffee marketing
Marketing plays a leading role in any business, and the coffee industry is no exception. Assume that your launching is successful and groups of customers turn to your online coffee brand initially. However, it does not mean they will stay loyal to you mentally. To ensure sales figures and cafe profits, it is essential to crafting a marketing approach to attract more potential consumers, reward current buyers, and stay competitive in this market.
Cafe brands, especially those using online platforms require a well-planned marketing strategy due to two major reasons.
Coffee is one of the most widely consumed commodities in the world, and brands matter when customers choose where to drink
Its taste is changeable in a fast way. That means people are willing to switch to a small and new vendor to try new drinks. Therefore, let's investigate the competitors properly and focus on a strong marketing plan. Here are some recommendations:
Building a strong social media presence
This is an obvious factor in your marketing strategy as you are selling coffee online. If you cannot build a strong and influential online cafe, how can your potential customers be informed about you? Your social media account is the initial approach to your consumers and creates their first impression about you. Moreover, your social media is where you do most marketing activities on selling coffee to set it apart from other brands.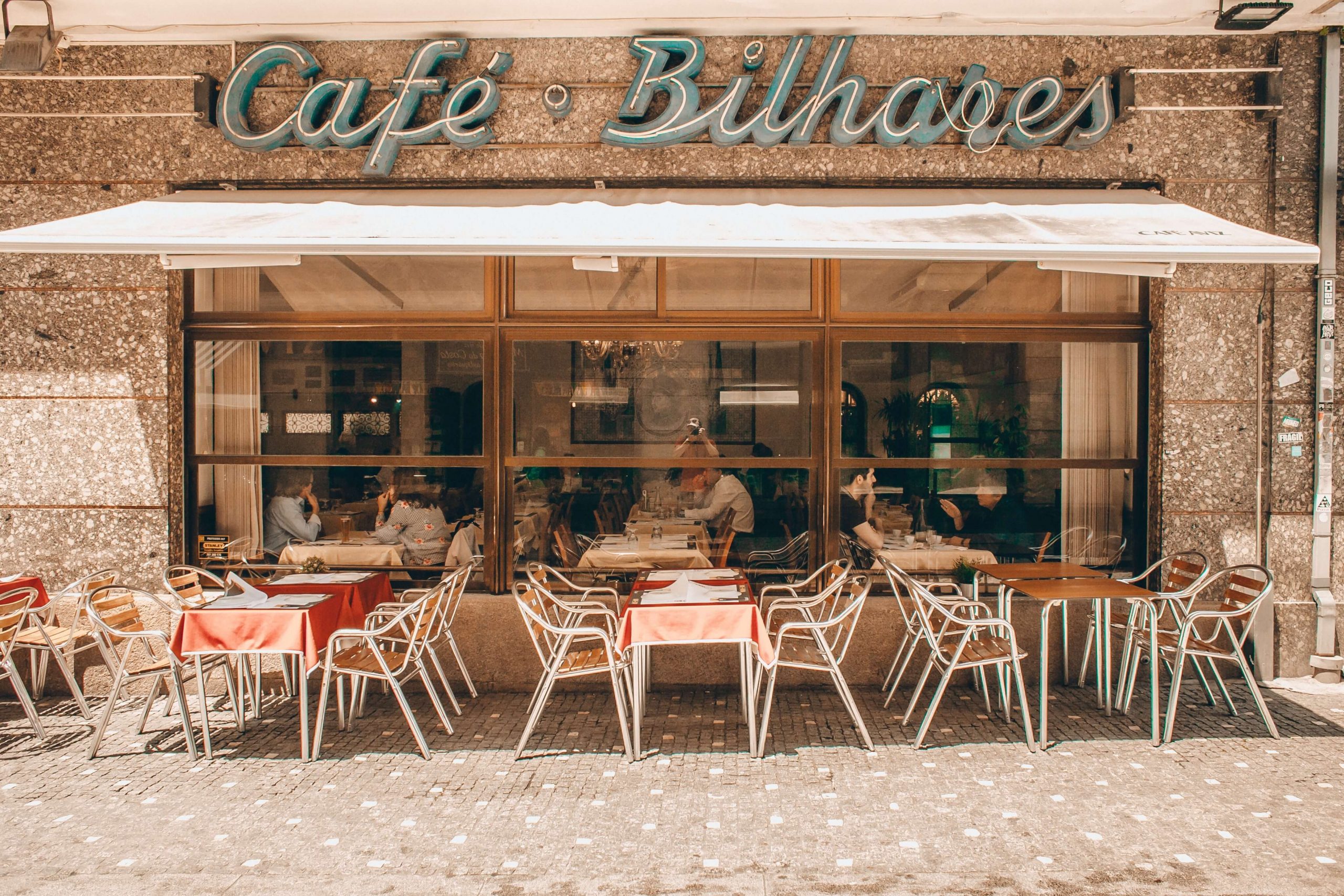 Inputting aesthetic images and posts to attract coffee drinkers
When selling coffee online, you are not purely selling its quality. It's the emotions that provoke people to purchase and one factor behind it is the visual appeal. With aesthetic images and video content, consumers are attracted by your store as visual imagery stays longer in one's memory. Using this kind of content can also leverage your rate of engagement for the online cafe. You can research the trendy product photography method or videos that can relate to your brand like a recipe or instructional ones.
Be available all the time
Another issue that marketers should take note of when promoting an online coffee shop is the frequency of content. When you post regularly, you have earned more chances to reach new consumers and stay in touch with the existing ones. By consistently posting, more users will engage in your content and gradually take notice of your brand the next time they need a caffeine boost.
Create a personality that connects emotionally with your audience.
It is never enough to emphasize the importance of having unique voices and personalities. If customers see no different features or unique aspects of your products and services, they may feel reluctant with buying from you. This is even more urgent when you are running an online cafe business. Online platforms allow people to get creative beyond borders using their imaginations and customer insights. If you are using or thinking of applying the Shopify platform to operate your online cafe, you can think of employing a supporting tool to optimize the branding overall. Shopify apps are among the wonderful options to explore more.