In the previous article, we have discussed the 5 most common mistakes that a new advertiser can make. Today we will go further and explore 5 more mistakes and see how you can reflect and gain from those valuable lessons.
6. Forget to test out the Checkout
When it comes to managing an E-commerce business, the checkout process is usually something most owners will forget to test out. Most of the time you will be likely to discover something new while doing this, including mistakes. One primary case is that you will be able to check the shipping prices that customers will have while buying. In this way, you learn to figure out the most reasonable price for your products and prevent the chances of abandoned carts.
As a business owner, you should be fully aware of this potential risk and find out solutions to it. You can fix it by ordering a sample before officially adding pixels. In this way, Facebook will not collect data on you and the target audience based on your identity. After all, there remain some chances that you are not the ideal receiver of your ads. The next move involves adding the pixel of the advertising channel you are using to your main web. Pixels play a crucial role in identifying the frequent visitors and users of your website. It then improves your average quality and quantity of converting conversion rate.
7. Using personal accounts to create ads on Pinterest
Pinterest is already a popular site for advertising products. However, a rookie in this field can make the simplest mistake on Pinterest. They can form a post instead of an ad. If you are one of those troublemakers, it is fine that you are not alone, but it is better to avoid doing it next time to save tons of dollars. Boosting the posts does help you with having a few more clicks to the main webpage, but it has nothing much to do with ad results. This is because you have not added Pinterest pixel to the website.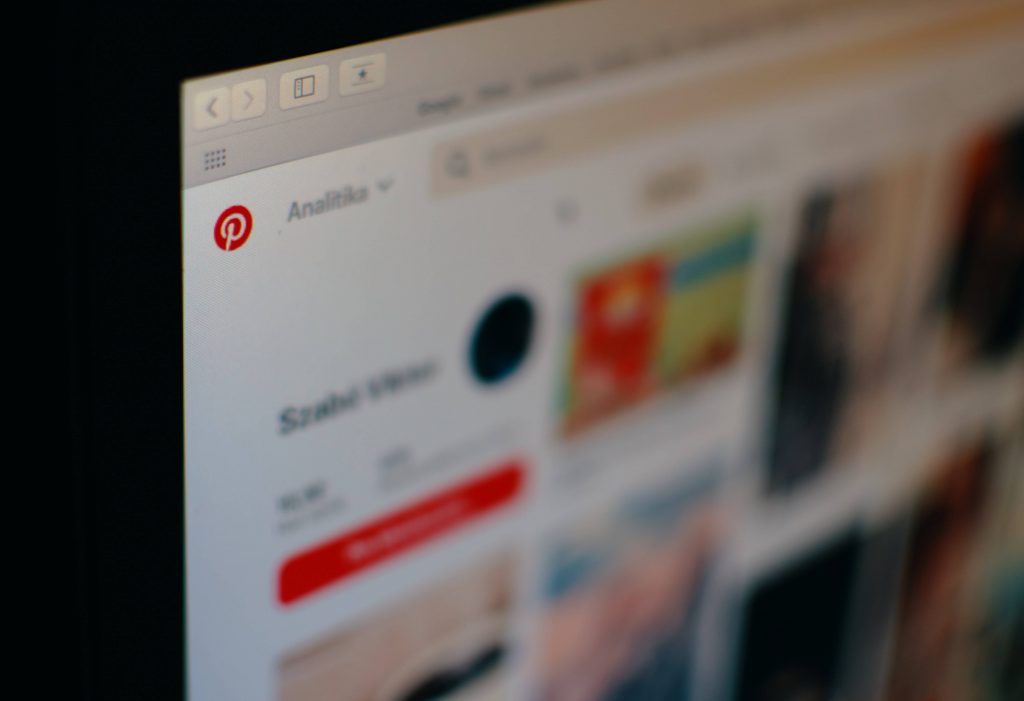 Another possible mistake that someone can make is using personal accounts to create the ad on Pinterest. This means the posts or the ads only restrain the circle of friends and family and the network of the creator. So for example, it is no strange now to receive a huge amount of traffic from a specific region, and your target audience is nowhere to be seen. And of course, the final result is quite predictable as the ad does not generate any sales.
Therefore, research before jumping into work. Pinterest does feature plentiful advertising options to help you locate your ideal audience thanks to segmentation. Besides, do not ever use the personal Pinterest account for professional works unless you are willing to waste large ad budgets to experiment with something new.
8. Not caring about the suitable traffic
This is a mistake that is often made by many advertisers. They tend to neglect the importance of bringing in the relevant traffic to the website. Thus, after getting the very first sales from an ad, include the Facebook pixel to your main page and initiate your retargeting ad. This can help to improve the volume of relevant traffic to generate more sales and profits. In return, those sales make your ad even more useful and effective. A bonus tip to double the performance is always featuring influencers on your ad articles.
Wonder how to boost your traffic with organic search? Check out this ultimate SEO solution.
9. Neglecting cultural factors
Culture and ways of life are two fundamental factors influencing how your ad will thrive. There are 8 billion people in the world, meaning 8 billion different stories are ready to be shared. Though the human is living in a flat world thanks to international trade and globalization, what sets us apart is the belief practice. It is integral for any advertisers to clarify distinct features in values, personality traits as well as social norms.
Taking the fashion industry for example. When it comes to promoting fashion, sparking their beauty is equally important as looking deeply into the culture. Depending on different nations, levels of showing the skin or some sorts of clothes are considered illegal. In this case, find out how to promote your product line more conservatively.
A true case happened when an advertiser was making a photo ad of a "punk rock grandma". This photo frustrated a large number of people in European nations. There is no point in promoting one product if customers feel like they are being offended.
So how do you identify this crucial part before making any further process? The key lies in accelerating the segmentation of your audience. In this way, knowing about demographics will help with knowing about the culture and social beliefs of the targeted people. Especially if you are working on a worldwide project, consider this factor carefully. It will eventually improve your performance and avoid deadly risks that may cost you more than just money.
10. Retargeting Ads too late
With many experiences, one recommendation for any newbie in this field is to retarget ads sooner. This will help you steal the heart of first-time visitors as not everyone is willing to purchase the first time. Later this results in better figures in investment. Have you ever considered how much you could gain if you can bring those people back to your store? A ton of profit could have been in your pocket.
Moreover, you can save a massive amount of investment in the ad in the long run. At the same time, retargeting ads are very useful in the way that you will save abandoned carts. Another tip for you is using articles featuring influencers to retarget more blog traffic to the website. Eventually, you will generate more sales.
In a nutshell
It is completely normal to make mistakes in these particular areas. After all, mistakes help people grow but do not make the same mistake. Moreover, learning about these 10 common drawbacks will save you tons of time when advertising. While experimenting and exploring, it is also important to reflect on what you have done. In case there is something not fulfilling with any business operation in general, don't hesitate to seek help. There are numerous tools like Shopify app to optimize your performance.